Roma in Campagna offers the possibility to enjoy the beauty and tranquillity of the splendid Italian countryside and the lively cultural scene of the eternal city Rome.
For this purpose, Roma in Campagna has two casales available near Rome in the Sabine Hills. Both houses are excellent starting points for a visit to Rome and countless other historic towns and villages in the surroundings.
Modonna della noce
Casale la Batavia ligt op twee hectare eigen terrein en biedt vanaf de top van de heuvel waarop het huis is gebouwd een prachtig panorama. In de verte de Monte Sorrate en dichter bij een heuvelachtig lieflijk landschap met hier en daar bebouwing.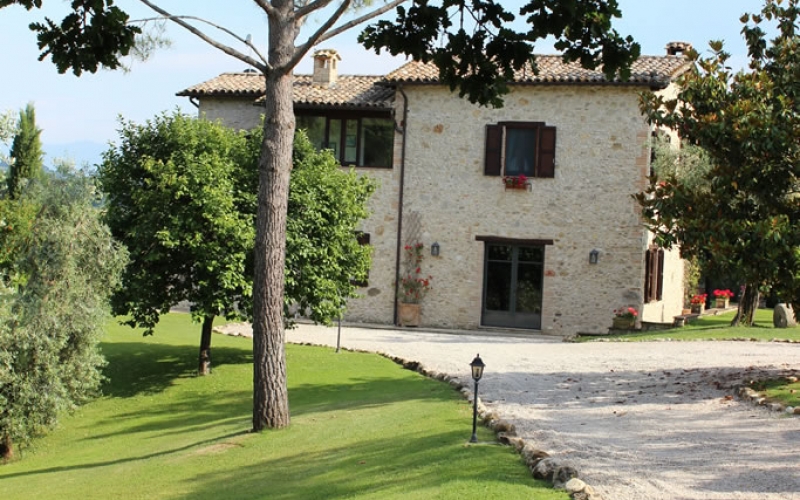 Casale Il Cacciatore
Casale il Cacciatore wordt omgeven door een prachtige tuin die is ingericht als parco naturale met een grote variëteit aan bomen, struiken, planten en bloemen. De olijfgaard op het terrein levert een prachtige olijfolie die wordt verkocht onder de naam San Mauro.